Hair color has been a passion for girls since some cosmetic manufacturers brought dye colors in the market. Many people love dyeing their hair with rare and warm colors; that's why amber hair color is quite famous.
Moreover, the amber hair dye is famous among the redhead and blonde people because the color easily sets on their mane. Therefore, the article will focus on different amber shades, how to get it, and protect it.
Moreover, it will guide you about some factors that can make you look more beautiful; get to know all about amber color.
What Is Amber Hair Color And What Are the Primary Shades?
Amber hair color is a part of natural red hair; thus, it is also one of the rarest natural hair color. Sometimes, many brands modify the dye with golden, orange, and similar ones; see the primary 3-shades of amber hair color.
Soft Amber Hair Color is a mild paint, a mixture of red and golden (the major part is red and slightly golden).
Deep Amber Hair Color is also a reddish color, but it is more brassy. It has more golden, and less red shade.
Amber Brown Hair color has brown with red and golden; people with brown hair can easily dye their hair with this shade.
There are many shades apart from these basic three paints; know them well to have options while dyeing.
Warm Amber
Ginger Haze
Amber Waves and Low Lights
Autumnal Amber
Amber Auburn and Lite
Blonde Tinted Amber
Amber Red Layer Hair
Bright Blonde Amber Hair
Choose any of these dashing hair color that suits your face and personality; you should be conscious about the mane's complexion and haircut.
Why Should You Choose Amber Hair Highlight?
Well, you may choose a hair color for different reasons; let's know the possible reasons behind selecting amber hair color.
You can dye your hair with amber if you want a warm look and if your skin looks peach colored.
You want to have your hair dyed during autumn; the reddish color is perfect for the season.
Are you a blonde lover and want a light complexion on your hair? You may get a yellowish golden blonde amber color with a renowned branded hair dye.
How Can You Get An Amber Hair Color?
Follow these steps to have amber hair color; those will make your hair look beautiful.
Get a L'Oréal Paris Superior Preference Permanent Reddish Blonde, or Light Amber Brown hair color. You may use one or two sashes; the quantity depends on your hair. If your hair is thick and long, and you want it on full hair, you may need 2 packs.
Take a bowl and pour the color to mix it well; don't use bare hands for mixing. The permanent hair color doesn't need a blonder or separate binder to be strong. If you're having black hair or another dye, you can mix a bit binder with it.
Divide your hair in multiple segments and apply the mixture evenly all over the head. Use foils to cover each divided part; keep the foils for 15 minutes, at least or more.
Once you've removed the foils, clean your hair with shampoo if your dye allows you to do so. If it doesn't allow to apply shampoo, you may then clean and rinse; blow dry your hair.
Check if your color has been set well or not; you should go to a hair salon to color your hair by a professional. It's because you may not be able to dye your hair properly like an expert.
Can You Naturally Make Amber Hair Dye at Home and How?
Take some water, red tea or berries, and cinnamon to make a medium thick reddish amber hair dye. Pour them together in a pot, and turn on your stove to boil them.
You may add a tea spoon of honey after boiling them together; keep stirring them until the mixture reaches the desired texture.
Once the natural dye is ready, bring it down from the stove, and keep it to reduce the temperature. After it has reached the room temperature, you can apply it on your hair.
You can apply the dye before sleeping so that the color sets on the mane; wear an old T-shirt that can have stains. Moreover, you should cover your pillow with an unused old cloth because the natural dye's stains are irremovable.
However, apply the color and tie your hair loose; you should cover your head with a cap and rest. You can clean the dye with shampoo and conditioner in the morning; it may not work as a chemical dye, but it will soften your hair.
How Can You Protect Your Amber Hair Dye?
Well, only coloring your hair doesn't work; you have to protect it to make it long-lasting. Let's see some tips that will make your amber hair color durable.
The first and primary way to protect your hair color is to use color protecting shampoo and conditioner. You should use them because usual shampoo can be vulgar towards your hair color.
When you want to style your hair with heat or straighteners; apply heat protecting cream that protects your hair's surface.
Air dry your hair and reduce the usage of a hairdryer; it will be beneficial for your hair.
You can use similar highlighters to touch up the dye, and make it look more perfect.
FAQ
What Is the Opposite Hair Color of Amber?
If you choose purple, burgundy, or navy-blue hair color that would be 100% opposite of Amber hair dye.
Is Amber One of the Rarest Hair Color?
Yes, naturally red hair is quite rare among people; so, amber as a part of natural red hair color shade is also very rare.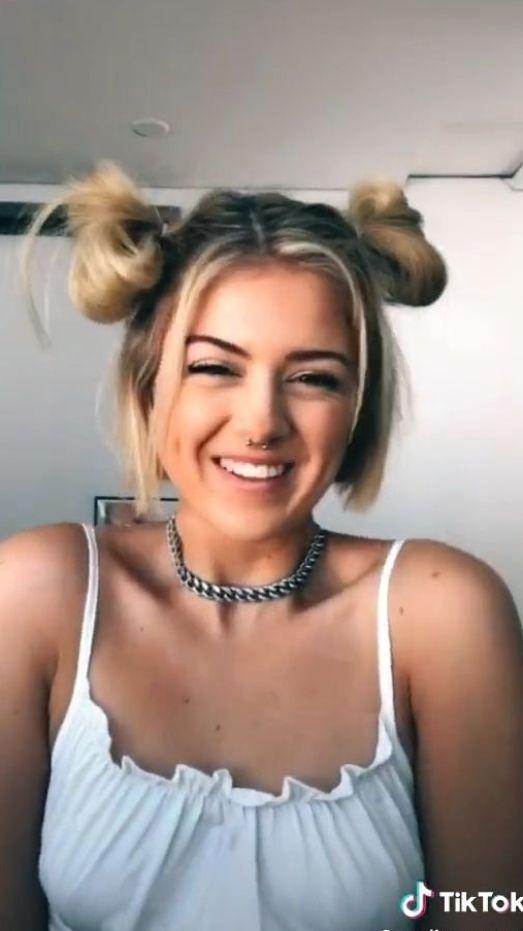 Conclusion
This article can be useful for you if you have read it completely; you can know the facts about the hair color. So, think about the facts that affect your decision of applying the hair color; moreover, follow each step and tip.
No matter which amber shade you choose, get your hair dye from a renowned brand and follow the manual well to have the best result. Get a warm and cheerful look through your mane, let it show your personality.