Are you going to participate in a play or do theatre? You may need to conceal your eyebrows to draw desired eyebrows. Drag queens must need to apply this hack to express feminine appearance in their performance. Theatre artists also should know to block their eyebrows to signify varieties of character. If you are going to a party or unique program, you may want to cover your eyebrows and draw a new one to modify your look. Today, I am going to tell you how to cover eyebrows up. keep reading…
9 Things You Need For Blocking Your Eyebrows- Check You Have Them Or Not
Item 1: Any non-toxic craft glue stick. It must be easy to remove with the help of water without any hair fall.
Item 2: A mascara spoolie or any disposable spoolie 
Item 3: A mixing palette
Item 4: A concealer / Foundation according to your skin tone.
Item 6: Any powder or face powder 
Item 7: Spatula / a disposable ice-cream stick
Item 8: Tissue 
Item 9: Water filled a small container
4 Conditions To Fulfill How To Cover Eyebrows: You Must Know
Condition 1: You should have a clean and oil-less face. So, wash your face with water first.
Condition 2: You should have a moisturized face. You can use any moisturizer in your home for this purpose.
Condition 3: You must have a fan or A.C. in your room to create a cold setting. In Hot environment, this process is difficult to do.
Condition 4: You should have a primed face. That means you have to smooth over a primer on your face uniformly.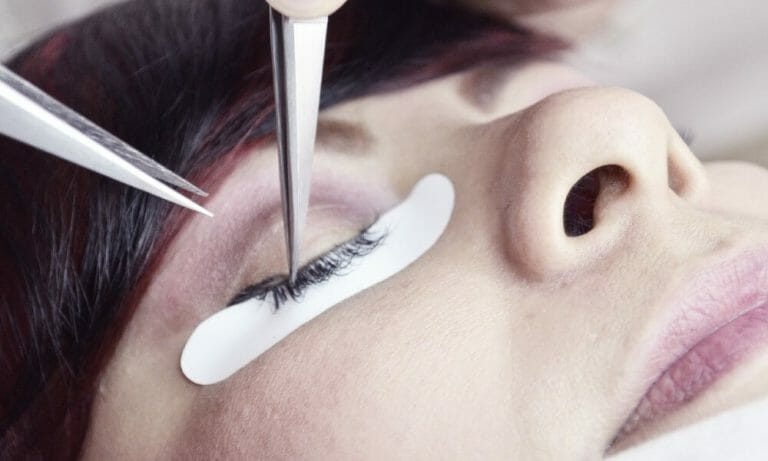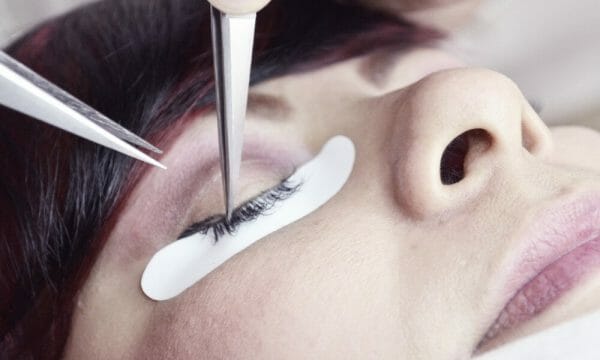 15 Steps How to Cover Your Eyebrows- You Must Follow
Step 1: Brushing Over The Glue Stick On One Eyebrow 
At first, Take the non-toxic craft glue stick and brush over your one eyebrow in different directions. Make sure that you reach every part of every hair in the eyebrow. You can start in front of the brow to the back to cover all the hairs.
Step 2: Brushing Your Eyebrow With A Mascara Spoolie
You have to take a mascara spoolie. Any spoolie will work for this procedure. You have to brush upwards from downwards firmly in your eyebrow with a mascara spoolie.
Step 3: Repeating Step 1 and Step 2 three to four times
Again, You have to brush over the eyebrow in a various manner to ensure that every hair is coated in glue. Then, brush the eyebrow hair upwards with a spoolie firmly. Do this step 1 and step 2 three to four times for better and effective results.
Step 4: Taking Glue From The Glue Stick With A Spatula 
Take an amount of glue from the glue stick with a spatula. You can use an ice cream stick as an alternative to the spatula.
Step 5: Mix the glue In A Mixing Palette 
Take the glue from the spatula on a mixing palette. Mix it well forcefully on that palette. You can use the back of your hand instead of mixing the palette. Make sure that mixed glue is uniform and without nodules.
Step 6: Apply the Mixed Glue On Your Eyebrow 
Then, you have to apply and smooth over the mixed glue from the mixing palette on your eyebrow. Smooth over gently on your eyebrow to make the eyebrow surface flat. Make sure that the glue blends out to cover every part of the eyebrow.
Step 7: Dry The First Layer Out For 3 Minutes 
You have to dry the first layer of mixed glue out by increasing your fan's speed or blowing a hand made fan.
Step 8: Make Your Finger Soak By The Water Of Small Container 
Sink your one finger into a water-filled small container and make it soak for our next procedure
Step 9: Smooth Over Your Soaked Finger On The Eyebrow 
You have smooth over your soaked finger on the eyebrow gently to make the layer fixed and flat
Step 10:Use A Soaked Tissue Gently Over The Eyebrow
Use a few drops of water from the water container to make the tissue soak. Press the soaked tissue gently over the eyebrow.
Step 11: Apply Powder Over The Eyebrow
You have to use any powder over that eyebrow. Then, blend the powder smoothly by a make-up brush.
Step 12: Repeat Step 5,6,7,8,9,10,11 Again
You have to take glue from glue stick with a spatula and mix it in a mixing palette. Next, you need to apply the mixed glue on your eyebrow as a 2nd layer. Further, you have to dry it out. Again, you have to soak your finger by water and smooth it over your eyebrow. You also need to use soaked tissue over your eyebrow and apply powder on it. Now you have to blend the powder by make-up brush
Step 13: Repeat 5 to 11 Step in Case Of Coarse Hair Eyebrow
If you have a thin hair eyebrow, you can avoid step 13. In case you have a coarse hair eyebrow, you need to follow step 13 to give 3rd layer to your eyebrow for a significant consequence.
Step 14: Apply Concealer Or Foundation On Your Eyebrow
You can use a concealer or foundation according to your skin tone. Apply the concealer or foundation on your eyebrow and surrounding areas of your eyebrow. Blend it gently so that it disappears the texture of the eyebrow completely.
Step 15: Do The Same Procedures Over Your Another Eyebrow
Just do the same steps over your other eyebrow according to the directions above.
Conclusion:
Did you find your expected solution? Hey, You are on a roll. Blocking eyebrows is a difficult task to master. Now, you know how to cover your eyebrows. You need to practice it for better and better results. Best of luck for your play or theatre or program that you are going to attend. Thanks for reading.