Makeup is a part & parcel for girls; nowadays, boys are also getting dependent on various makeup items to cover up their skin's flaws. Anyway, none can be a professional overnight; so, the article shows some basic makeup lists for beginners to help you, people, out.
I once tried to master the highlighter applying methods before learning the primary things; the result came out very bad. That opened my eyes & I started my course as a beautician at one of the most prestigious institutes in the town.
Anyway, you can read it to find different but effective makeup items for newbies & how to apply them appropriately.
What Is the Basic Makeup List for Newcomers & How to Use Them?
Let's find out the compulsory makeup items for beginners that they can't skip & how to train them in applying those:
Moisturizer may help your skin to be softer & ready for makeup; therefore, you must apply it on your skin evenly to prepare for makeup. Please be careful while applying & don't make your skin excessively oily or sticky because that may ruin your skin.
You can combine primer with it if you want, but it's not mandatory for the beginner stage.
Foundation with Concealer
Please choose a liquid foundation with a similar complexion concealer that suits your or your client's skin tone. Moreover, you must learn what is good for which skin type besides makeup tools list for your betterment.
Then, you have to get familiar with different sponges to blend the foundation on different face parts & for the concealer. However, if you want to practice light makeup without any mechanism, or don't need a concealer, you can skip it.
Blush & Bronzer with Brush
You must know the brush uses & sizes for different purposes; the bronzer, blush, shadow, or other things have different shapes to apply, leading the brushes to vary. Therefore, you must practice how to put on bronzer & then blush on cheeks to shape your face good.
Please watch the tutorials where makeup artists slowly put bronzer on their face; remember that it will brighten your look. Moreover, be careful while applying the blush on your skin & blend it well because inappropriate one will spoil your outlook.
Eyebrows
Eyebrow pencils are a major part of a full makeup kit list, especially for those who are afraid of plucking their eyebrows. Use the pencils carefully & make sure they are sharped while applying; the shape you will draw should be compatible with your natural one.
You can change your outlook within a few moments by drawing a perfect eyebrow; it's a part of your eye makeup.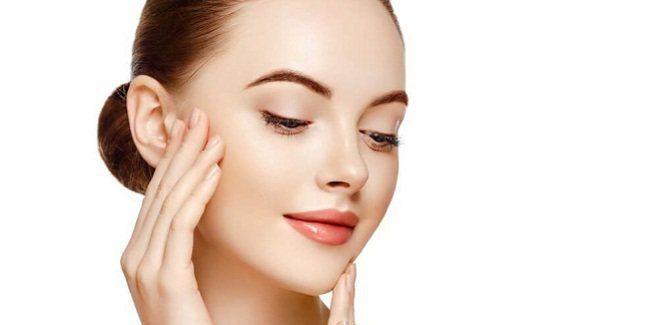 Eye Liner & Mascara
Doing the eyeliners is a big challenge for both newcomers & professionals; it's a part of your flawless makeup. Therefore, you have to choose an eyeliner from a renowned brand first because your eyes are quite sensitive & you can't apply any harmful chemicals there.
Secondly, you have to learn the hacks & styles of putting both eyeliner & mascara to keep them in line & the measurement perfect.
Eye Shadow Pallet
Eye shadows are parts of makeup essential 2019 or the later years; you may have seen many companies releasing their products. As a new makeup artist, you shouldn't try the tricky ones or sophisticated colors; basic ones are suitable for beginners.
Please get familiar with the various sized eye shadow brushes & how to use them for blending; that would be enough for you as a beginner.
Lipstick or Lip Gloss
Lipsticks or lip glosses the part of the basic makeup kit for beginners to beautify yourself or your client; please choose the lipstick shade according to your skin tone or makeup.
Moreover, you can sharpen or reshape your lips with those but apply carefully so that your lipstick doesn't overlap, displace, or smudge while doing the art; you can apply a liner that will help you to be in the line.
Setting Spray
Setting sprays help your makeup to settle down well & make it long-lasting & smudge-proof; anyway, you must evenly spray it on your face to give a final touch-up. You won't be disappointed if you do it properly & choose the best products from the makeup essentials list.
Contour
Contour is an optional thing for a beginner but you may learn it if you want to sharpen your jaws, forehead, & nose to look prettier instead of bulky-faced. Apply them into the spots where necessary & please don't mistake it to be a bronzer set because they serve opposite purposes.
Highlighter
Applying highlighter helps your skin glow extra after makeup; it's also an optional thing to learn, but you can learn how to put on highlighters if you have brown skin. You may collect all necessary items from the makeup list for beginners' brown skin because items for other skin complexions may not suit you.
However, these basic 10 items are there for you & help you to upgrade your standard as a makeup artist.
What Are the Basic Makeup lists for Beginners on a Budget: Make a List
These are the things you can buy within a limited budget:
Urban Decay Night Primer
It Cosmetics CC Cream
Kosas the Sun Show Bronzer
L'Oreal Paris Micro Ink Eyebrow Pen
Maybelline Newyork Mascara
CA Girl Pro Conceal
MAC Lipstick (Red & Nude)
These are the renowned yet reasonable cosmetics items for beginners that can help you practice & upgrade your level as an artist; you can apply it on your skin or someone you know.
Conclusion
Makeup is a different world, & enjoyable for girls; there is no ending of it & you can explore more if you want. You will find every suitable product within your budget & perfect for your purpose, but you should start with the makeup list for beginners & learn.
However, please be careful while choosing the cosmetic kits because you will find many replicas at a cheaper rate, but never purchase them. Moreover, you should practice a lot besides watching makeup tutorials on YouTube or experimenting with them.